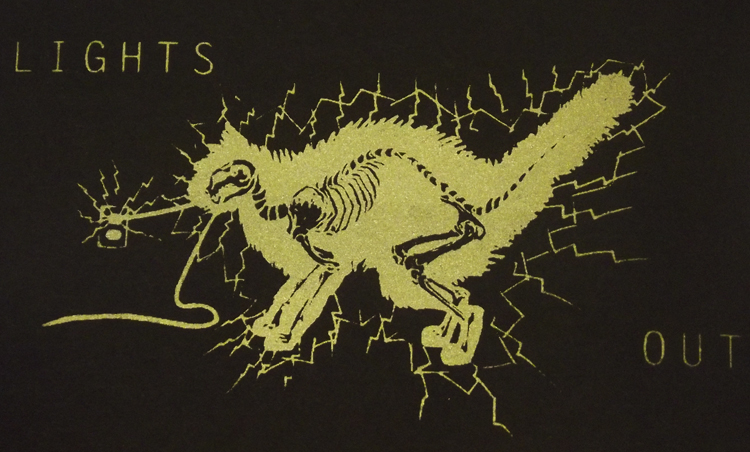 LIGHTS OUT!:
Emilia Brintnall, Amber Clayton, Ellen Foster, Jovana Sarver
JANUARY 19 - FEBRUARY 6 2012

OPENING RECEPTION:
Thursday January 19th, 6-11PM

"Lights Out" is a combination of four Philadelphia based artists experimenting with the use of light in their art work. Each of the artists are creating a variety of pieces including sculpture, drawings and interactive installations that explore the use of materials while incorporating their own interests and concepts.