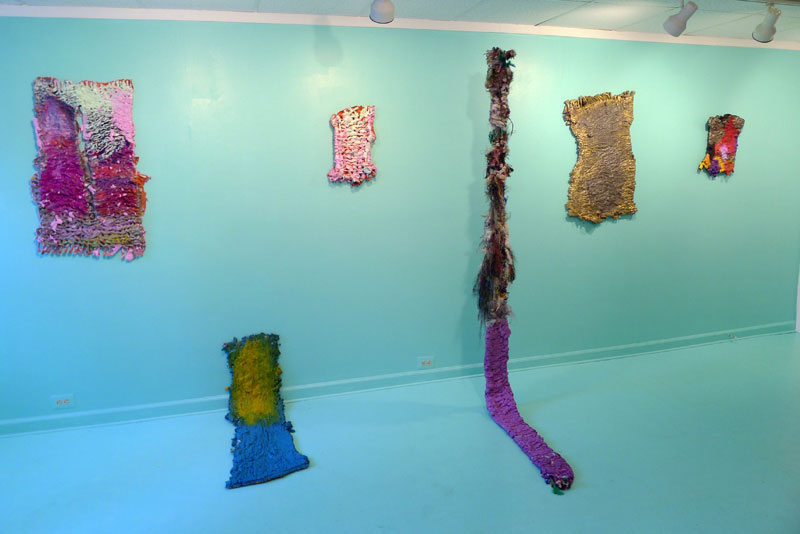 LINDSEY DICKSON: COLOR HARD
September 13 - SEPTEMBER 30 2013

OPENING RECEPTION:
Friday September 13th, 6-11PM
MONOCHROME OUTFITS ARE ENCOURAGED
Imagine a room full of giant wads of chewed up gum. They stick to the walls, slump playfully on the floor, and hang down from the ceiling in long strings. But like, in a sexy way. And maybe a little less sticky. Actually, look closer and you might realize these mysterious objects have not been chewed up and spat out but intensely labored over. Are they pieces of baskets? Baskets made out of monsters? Beautiful monsters? The spaceship crashed, everyone's clothes burned off in the explosion, the survivors attempted to fashion some new things to wear from the seaweeds and grasses of the alien landscape. Lindsey Dickson weaves her own textiles and paints on them, creating works that simultaneously feel old and new, rough and slick, like abstract paintings but more real.

A limited edition artist's book will be for sale at the opening - 50 copies!
PHOTOS: