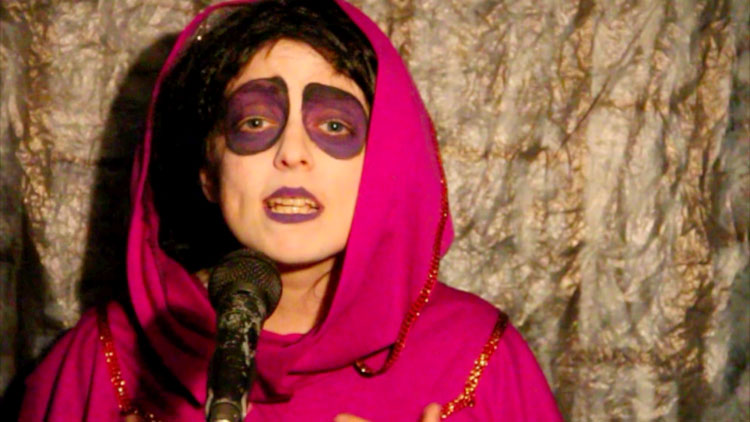 IN LOVING MEMORY : A MIKE KELLEY RETROSPECTIVE
Recreations of Mike Kelley works by : Colleen Asper, Devon Dunhill Clapp, Lindsey Dickson,
Kate Ferencz, Ben Furgal, and Justin Samson

FEBRUARY 7 - 25 2013

OPENING RECEPTION:
Thursday February 7th, 6-11PM
DAY IS DONE BY MIKE KELLEY
Thursday January 31st 8PM
"In Loving Memory" will feature recreations of Mike Kelley works by seven artists. Kelley had a vastly influential career that spanned three decades of writing, music, painting, sculpture, photography, installation, performance and video. It seemed like he could do anything and that there was no level of success he couldn't attain - at least when measured by conventional art-world standards. He was represented by one of the largest galleries in the world and had an impressive list of museum shows behind as well as ahead of him at the time of his death. This is odd, considering that once said that he became an artist because he wanted to be a failure. When he committed suicide almost exactly a year ago, it seemed like it might have been too much success that killed him. It feels appropriate to us that we should pay our last respects to him in our comparatively small artist-run gallery space in Philadelphia.

Kelley's work often dealt with memory, including repressed or inaccurate memories. With his inspiring ability to work in seemingly any discipline he took interest in, he often made things that bore little or no aesthetic resemblance to each other. As a result, even though consistent conceptual themes run throughout his work, the idea of who Mike Kelley was as an artist can vary greatly from person to person. In loving memory, each of the artists in this show are recreating the work that they remember best.
On January 31st, to celebrate the one year anniversary of Mike Kelley's death, we will be screening his feature length film, Day Is Done.
---

DOWNLOAD CATALOG - (LO RES 1.4 MB )
DOWNLOAD CATALOG - (HI RES 22.5 MB)
---
INSTALLATION PHOTOS:
---
VIDEOS FROM THE SHOW:
Kate Ferencz - Day Is Done (Shy Satanist) Reconstruction - 2013
Kate Ferencz - Day Is Done (The Hillbilly's Dark Tale) Reconstruction - 2013