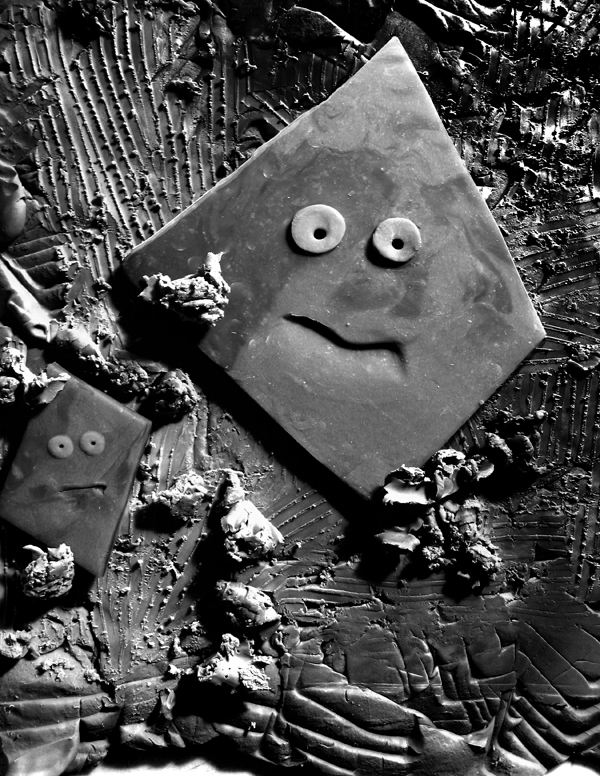 FLATLAND
BEN FURGAL, ALESSANDRO KEEGAN, TED MINEO, JUSTIN SAMSON
NOVEMBER 9 - 26 2012

OPENING RECEPTION:
Friday November 9th, 6-11PM
Featuring refreshments by:
JUICE FRENZY + FAMILY NUTS
Ideas can materialize as sentient forms under the right circumstances. These rebellious forms are crawling up from the lower dimensions to claim our space. They shift and flutter faster than the flatlanders can detect, but we can see through the mirage and find the edge of depth that flatlanders deny so vehemently. They have staked out territory in the desolate extremes of their own dimensionality - the upturned ridges of paint, the frozen mounds of solidified dust. The rebels can jump dimensions - their forms fly between extremes - consider them dangerous - the old weapons are useless against them. We have learned the jump has side effects - severe distortions of platonic form - this explains why all the rebels are asymmetrical. The flatlanders cry, "Death to the asymmetrical abominations!" but we ask instead, "Shouldn't poetry be a violent assault?"
-Ben Furgal
A limited edition artist book FLATLAND will also be for sale at the opening.
Limited to 200 copies!
INSTALLATION PHOTOS: