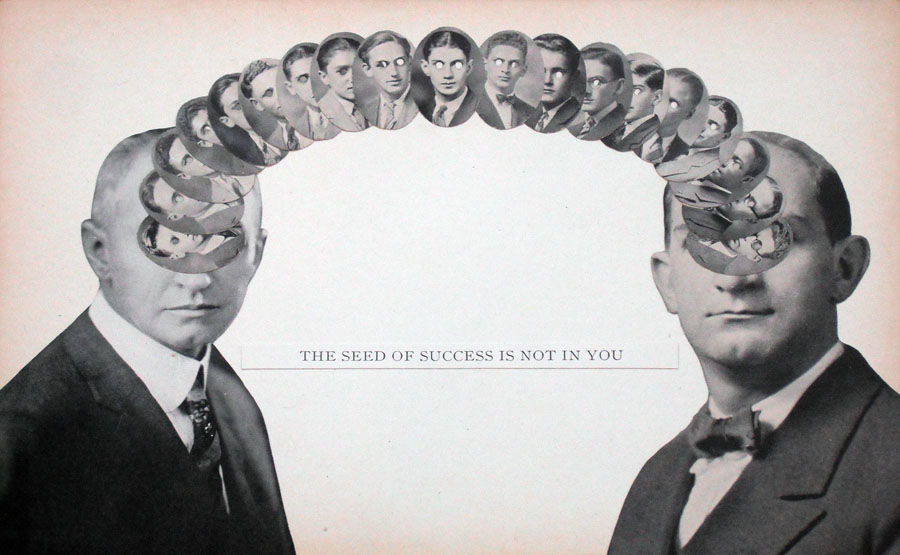 MASK AND SHADOW:
BRIAN GALDERiSI, LIV HELGESEN, HANK SHEDD
NOVEMBER 17 - DECEMBER 5 2011

OPENING RECEPTION:
Thursday November 17th, 6-9PM

This show brings together three artists, from three different cities, and from three very different backgrounds, who share surprising similarities in their work. Each of the artists uses collage to transform the face: painting over, cutting out, layering, and distorting them. Aged materials and faded colors, like scratches and dust on an old record, veil the images beneath another layer of surface noise. The figures and faces are taken from outdated newspapers and magazines, but the nostalgia that comes from familiarity is twisted to create uncanny effects.